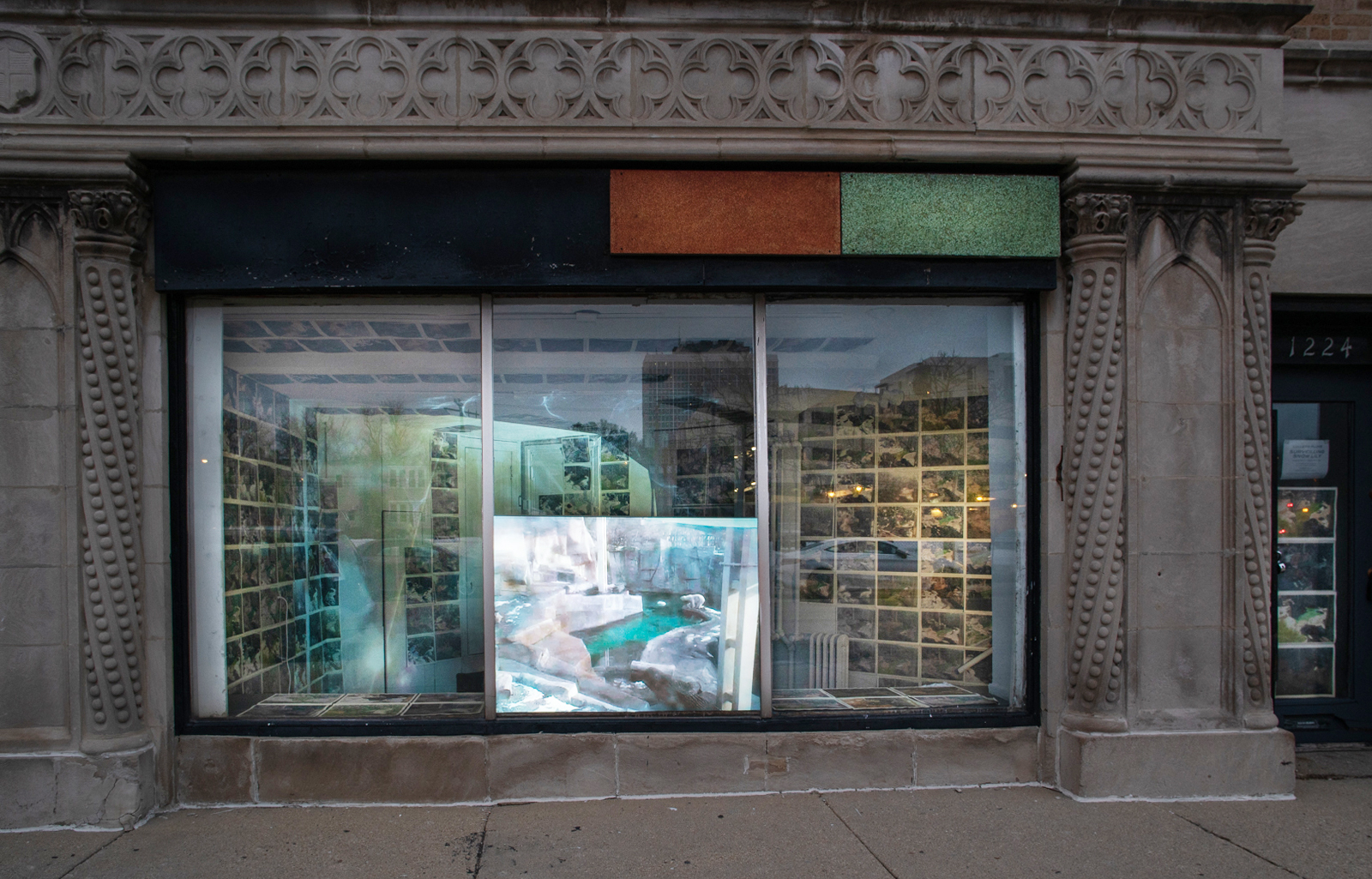 Roman Susan
February 1 - February 28, 2021
1224 W. Loyola Avenue, Chicago, IL
Surveillling Snow Lily is a video installation project created from daily webcam screen recordings of a zoo-captive polar bear. The project reveals four years of Snow Lily's incessant pacing. As the seasons change, each day she paces. This work confronts a system of cruelty, passed as normal for generations, and lets viewers to share in bearing witness. Drawing attention to the reality of the lives of captive animals, and parallels to all archaic systems that uphold injustice, we can tip the balance. Through layers of surveillance, we can observe Snow Lily pacing, cutting a path through the stage upon which she lives, striking the exact same tracks with her paws each day. What cuts through the stages we humans have built around ourselves to sooth ourselves and sterilize the realities of mortality and our own animal-ness? What can encourage empathy and connection and deepen questions regarding systems of power imbalance and colonialism? This work looks at the passage of time, endurance, absence, and the deep impact we humans have made on the planet. This project was partially supported by a 2020 Culture and Animals Foundation Grant.
ARTFORUM Chicago Must See
Surveilling Snow Lily, 2016-2020, (54:26 minutes, color video, stereo)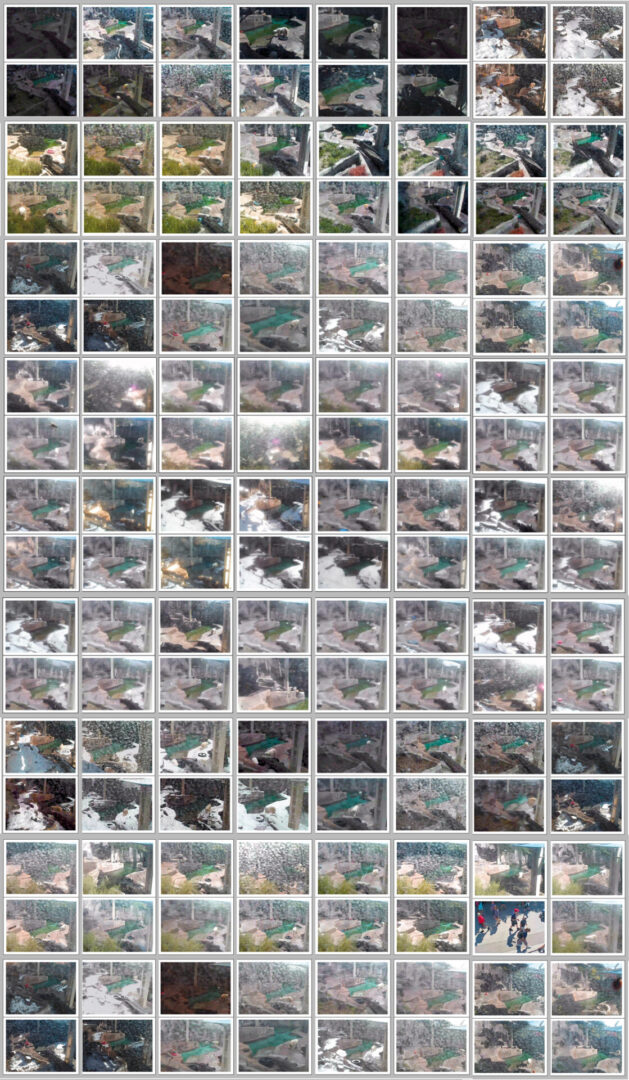 pages from unbound folded book of screen shots from every recorded day over 4 years (newsprint, 280 pages, 11x15 inches)